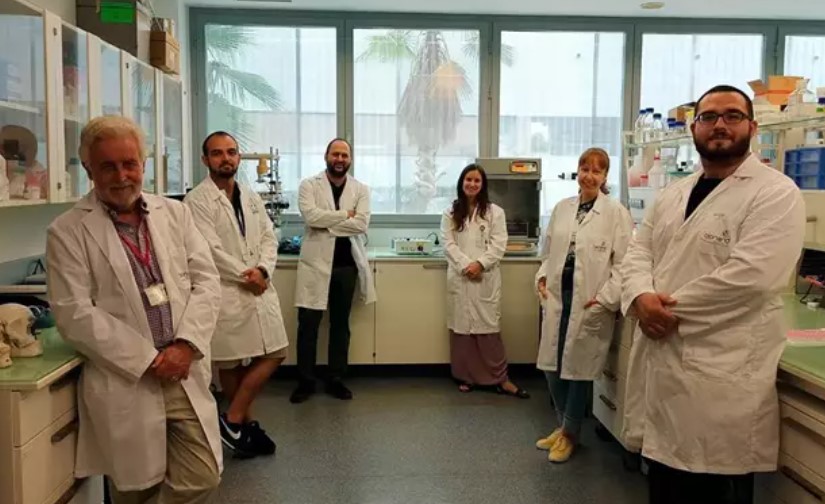 Researchers from Bionand, partner of NANBIOSIS and ​​the University of Malaga toguether with Red de Terapia Celular, CIBER-BBN and CIBER-NED have taken another step in the search for new rapidly implantable therapies to stop the pandemic caused by the coronavirus disease, identifying a new drug that could prevent or mitigate the consequences of the SARS-CoV-2 infection.
The team, led by UMA researchers Iván Durán and Fabiana Csukasi, will study over the next year how treatment with 4-Phenylbutyrate (4-PBA) modulates the inflammatory response that occurs in the most severe cases of COVID-19.
The first results have already been published in the scientific journal 'Cytokine and Growth Factors Review'
The inflammatory process that is identified in the most serious cases of coronavirus causes uncontrolled and excess cytokines – molecules responsible for organizing the body's defenses – even triggering vascular hyperpermeability and multi-organ failure. Precisely, the control of this "storm" of cytokines, through those who control them, that is, the infected cells, is the proposal of the researchers from the University of Malaga.
"When cells are stressed by the infection they call up the cytokines and, the more stressed they are, the more insistently they call them, causing that uncontrolled inflammation. For this reason, one possibility to treat COVID-19 is to reduce the stress on the cells, "explained Durán.
According to the researcher, repositioning with the anti-stress drug '4-PBA', approved for clinical use against other diseases and, therefore, easy to take to the clinic, could modulate this cellular stress, which is also present in pathologies such as diabetes, aging or carcinogenesis, in turn, classified as risk for Covid-19.
For further information click here
Other members of the Bioengineering and Tissue Regeneration Laboratory (Labret), led by Professor José Becerra, and of which the researchers Manuel Mari-Beffa, Gustavo Rico, José Miguel Tejeiro, Rick Visser and David Baglietto are also part of the team of researchers in this project granted by de Andalucía Government with 90.000€.