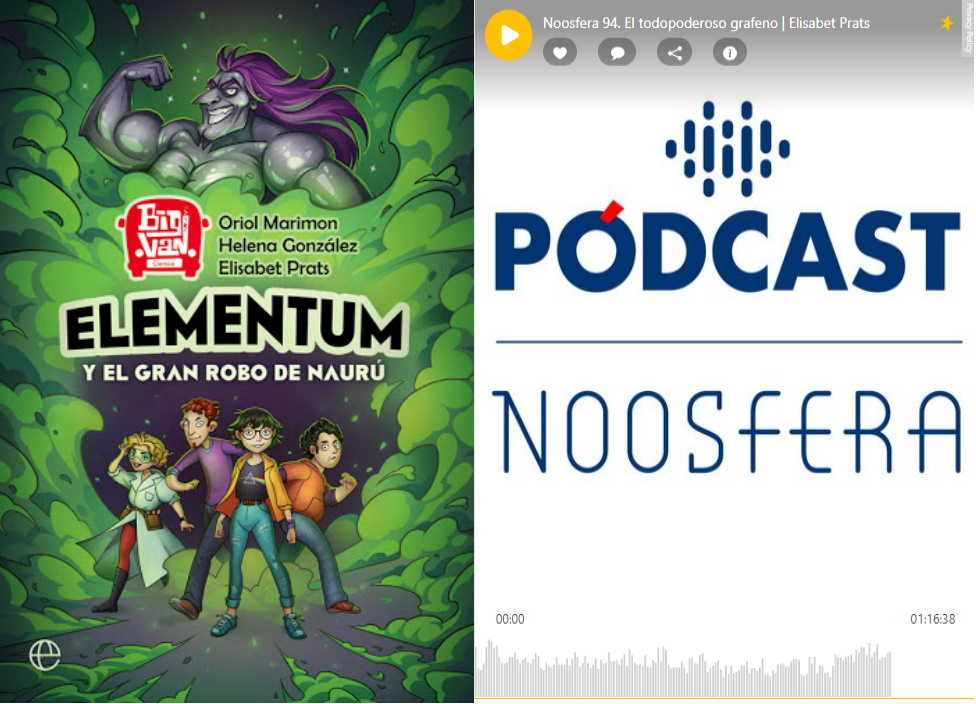 Elisabet Prats Alfonso, a researcher in the team coordinating NANBIOSIS U8 Micro– Nano Technology Unit explains in a podcast her most recent research based on the functionalization of chemical and biochemical sensor platforms as well as the characterization of materials such as graphene for both neuronal recording and biomarker detection. Her work is part of the Graphene Flagship project in which she collaborates with relevant European groups.
Eli Prat as a researcher Ph.D. in Chemistry and also dedicated to dissemination is a great exemple for the NANBIOSIS aim to encourage STEAM scientific vocations especially among girls.
In addition, she is the author, together with Helena González and Oriol Marimón, of the book "Elementum and the great robbery of Nurú" (La Esfera de los Libros, 2020), a scientific novel aimed at children .