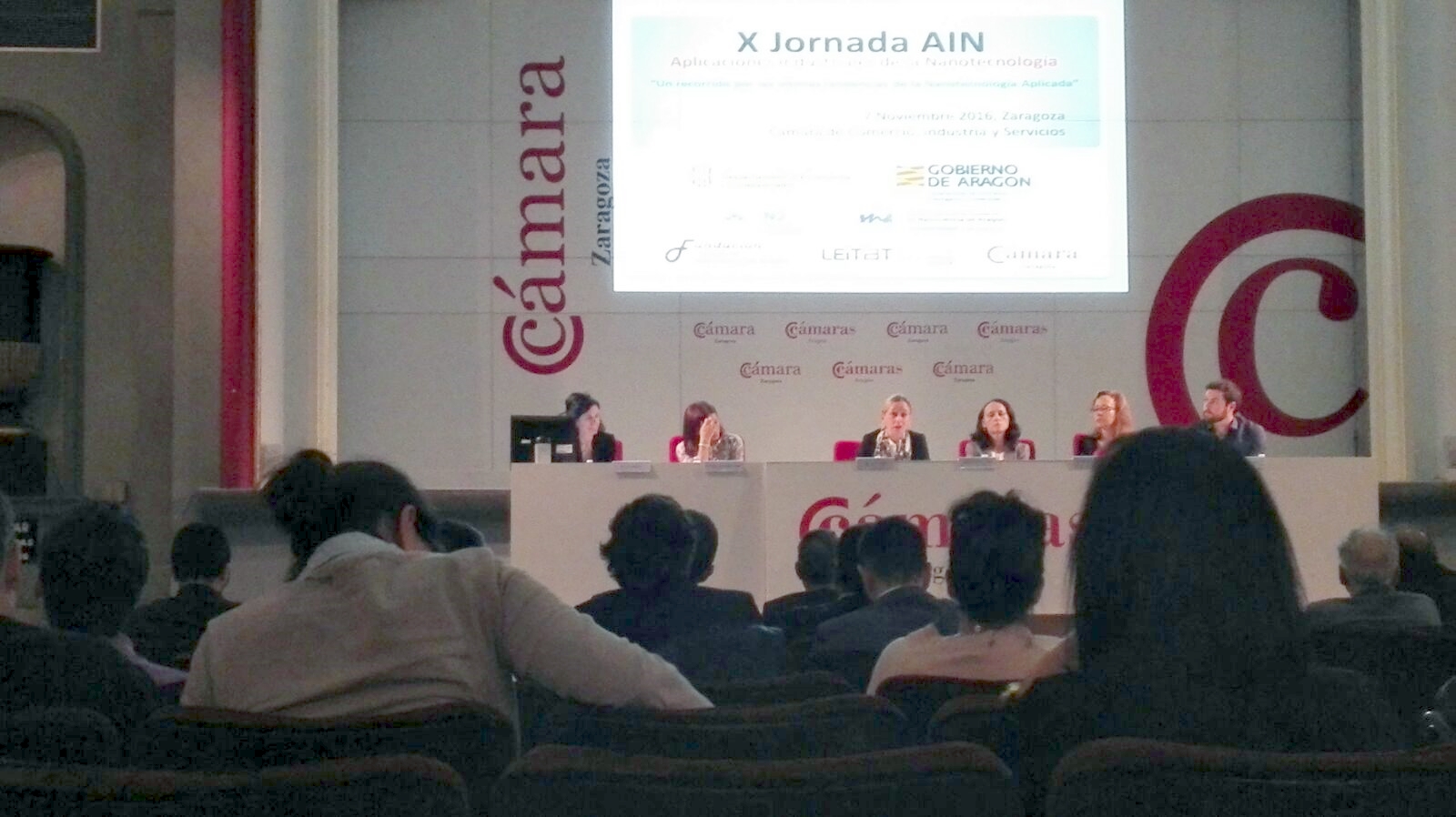 Last November, 7th, the 10th AIN Conference on Industrial Applications of Nanotechnology, held in Zaragoza, brought together experts from research centres, universities and companies on the Industrial Applications of Nanotechnology. Among  them Jordi Reverter, Head of Knowledge and Technology Transfer of ICN2, (Institute housing  Unit 4 of NANBIOSIS) and Ricardo Ibarra, director of Institute of Nanoscience of Aragon (INA) which houses Unit 9 of NANBIOSIS) .
Joan Parra, director of the technology centre LEITAT  of  Catalonia, described the event as "Conferences of greater reference at Spanish level in Nanotechnology"
During the meeting, their experience with nanotechnology was shown by the ICTS Elecmi and companies such as Grupo Antolín, Samca Group, BSH Electrodomésticos, Cepsa, Argenol Laboratories and Graphene Nanotech.
Dr. Jose L. Hueso (Unit 9 of NANBIOSIS) presented a recently patented nanocatalyst with great potential for its application in both biomedical and petrochemical fields.