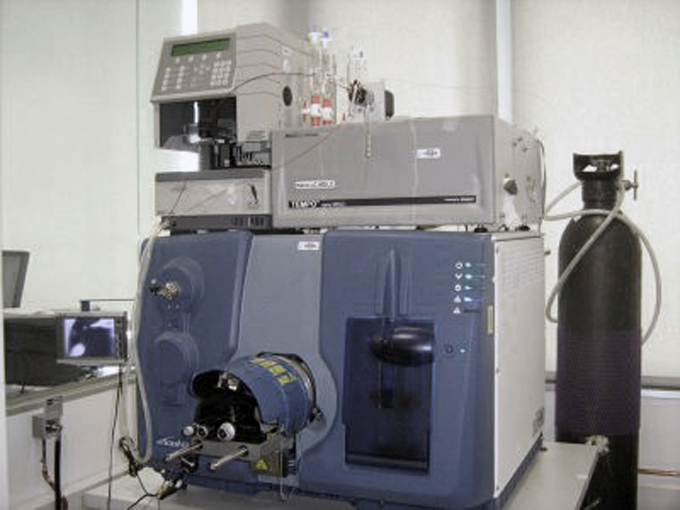 Nanbiosis
QTRAP LC-MS/MS System
Description: Tempo™ nanoLC-2D liquid chromatography system coupled to QTRAP5500 mass spectrometer (Sciex).
Technical specifications: The QTRAP® 5500 LC-MS/MS system (Sciex) is a triple quadrupole combined with a trap-type accelerator. It has two electrospray ionization sources (nano source and turbo source).
Applications: Determination of molecular masses of peptides, proteins and other biomolecules. Absolute quantification of proteins using isotope-labeled standards. Targeted quantitative proteomics analyses by multiple reaction monitoring (MRM).