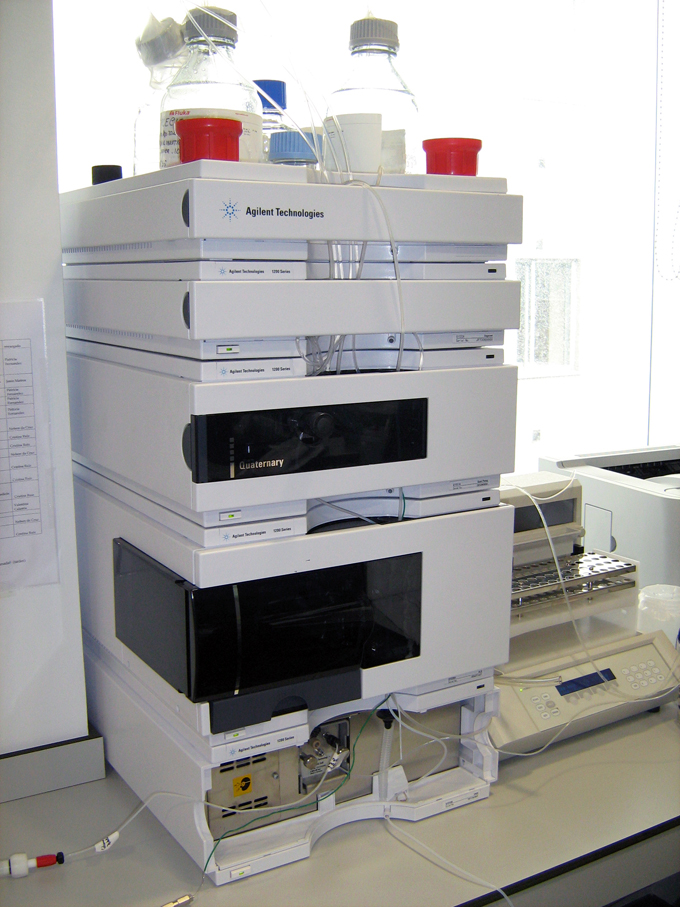 Nanbiosis
Small equipment for protein separation
Description: Under this concept, the Unit has the following instruments:
High-performance liquid chromatography (HPLC) system with UV detector (Agilent 1200 Series), for the chromatographic separation of proteins by reversed phase, ion exange, gel filtration or affinity.
Two IPGPhor systems (GE Healthcare), for the separation of proteins by isoelectric focusing.
Protein electrophoresis units: MiniProtean (Bio-Rad), SE600 Ruby (GE Healthcare) y Ettan™ DALTsix (GE Healthcare), for running gels up to 24×26 cm to separate proteins according to their size.
Microfraction collector and spotter SunCollect (SunChrom), to collect fractions coming out of the nLC and deposit themo onto MALDI plates for mass spectrometry.
Applications: Separation of proteins in liquid or gel supports, according to a wide variety of physicochemical properties.