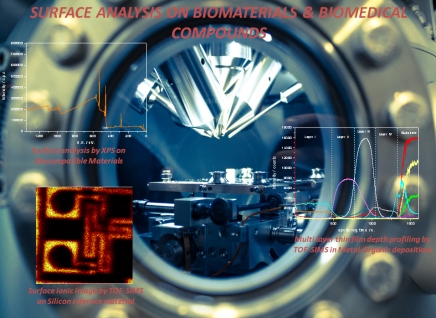 On October 25, the Monitoring Commission of the agreement signed on July 15 was established by the Ministry of Economy, Industry and Competitiveness and the University of Extremadura for the acquisition of new equipment that will expand the capabilities of Unit 16 of NANBIOSIS.
One of the 26 Units that constitute NANBIOSIS is Unit 16 "Unit of Surface Characterization and Calorimetry" of CIBER-BBN and the University of Extremadura. The application of this FEDER cofinancing will allow the expansion of the capabilities of this unit for the chemical, physicochemical, and topographic characterization of surfaces, improving the competences in mass spectrometry by time of flight of secondary ions (TOF-SIMS), photoelectron spectroscopy (XPS) and extending them to the profilometry goniometry and goniometry. The requested equipment will be located on the Badajoz campus of the University of Extremadura, where Unit 16 of NANBIOSIS is located.
The total budget of the project is € 1,380,000, 80% of which are co-financed with funds from the European Regional Development Fund (FEDER) corresponding to the Spanish Multi-Regional Operational Program 2014-2020, allocated to the General Secretariat for Coordination of Scientific Policy of the Ministry of Science, Innovation and Universities destined to finance projects and actions related to infrastructures included in the current ICTS Map. The remaining 20% ​​is contributed by the Junta de Extremadura.
Further information here