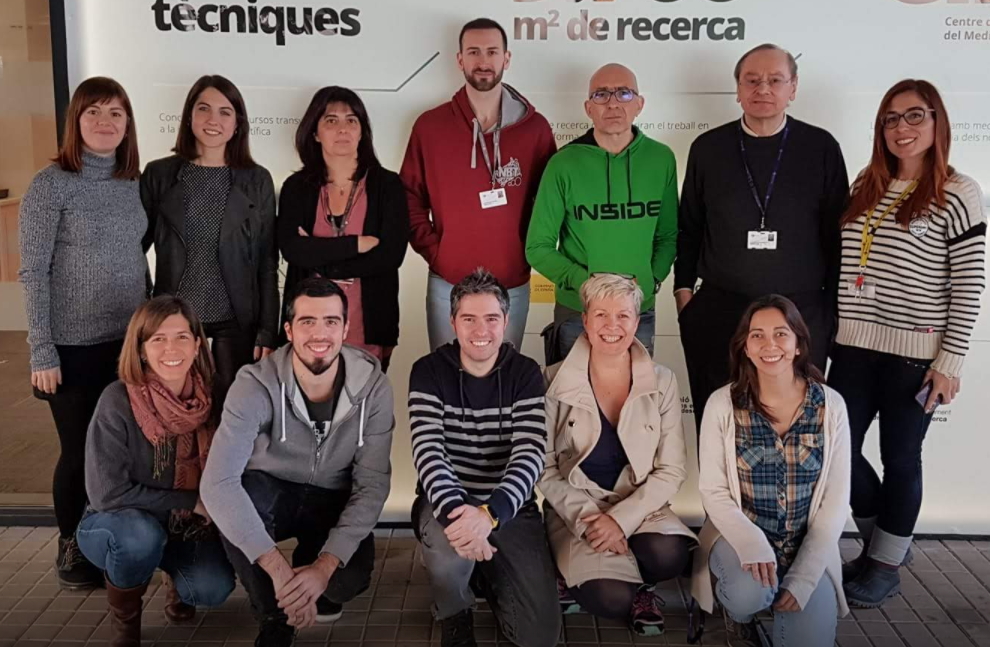 Researchers at the Nanotoxicology Unit of CIBER-BBN ICTS NANBIOSIS (u18-nanotoxicology-unit), led by Ramon Mangues and Isolda Casanova of the Research Institute at the Hospital de Sant Pau and the Researchers of the NANBIOSIS (nanbiosis.es) Protein Production Platform (u1-protein-production-platform-ppp) led by Antonio Villaverde and Neus Ferrer Miralles of the Institute of Biotechnology and Biomedicine at the Autonomous University of Barcelona, have participated in the development of a novel protein nanoparticle that incorporates the Exotoxin of the bacteria Pseudomonas aeruginosa, capable of targeting lymphoma cells that overexpress the CXCR4 receptor.
They internalize selectively in target cancer cells through CXCR4 receptor-mediated endocytosis due to the incorporation in its nanostructure of the T22 peptide ligand, with multivalent display (10 peptides per nanoparticle). In addition, it contains an endosomal escape domain to avoid lysosomal degradation to achieve the delivery of undegraded exotoxin in the target cancer cell cytosol. There, the exotoxin blocks protein translation by inhibiting the elongation factor 2, leading to the induction of apoptosis in a diffuse large B-cell lymphoma model blocking their dissemination throughout the body, in the bone narrow, lymph nodes and the liver. Since lymphoma cells overexpressing the CXCR4 receptor are associated with increased dissemination and resistance to Rituximab plus CHOP chemotherapy, this novel nanomedicine could be useful for its clinical translation, especially for the treatment of lymphoma patients that relapse after classical chemotherapy.
The bioluminescent follow-up of cancer cells and toxicity studies has been performed in the ICTS NANBIOSIS using its CIBER-BBN Nanotoxicology Unit Protein production has been also performed at the ICTS NANBIOSIS  Init 1 PPP
Reference:
Falgàs A, Pallarès V, Serna N, Sánchez-García L, Sierra J, Gallardo A, Alba-Castellón L, Álamo P, Unzueta U, Villaverde A, Vázquez E, Mangues R, Casanova I. Selective delivery of T22-PE24-H6 to CXCR4+ diffuse large B-cell lymphoma cells leads to wide therapeutic index in a disseminated mouse model. doi: 10.7150/thno.43231. eCollection 2020.