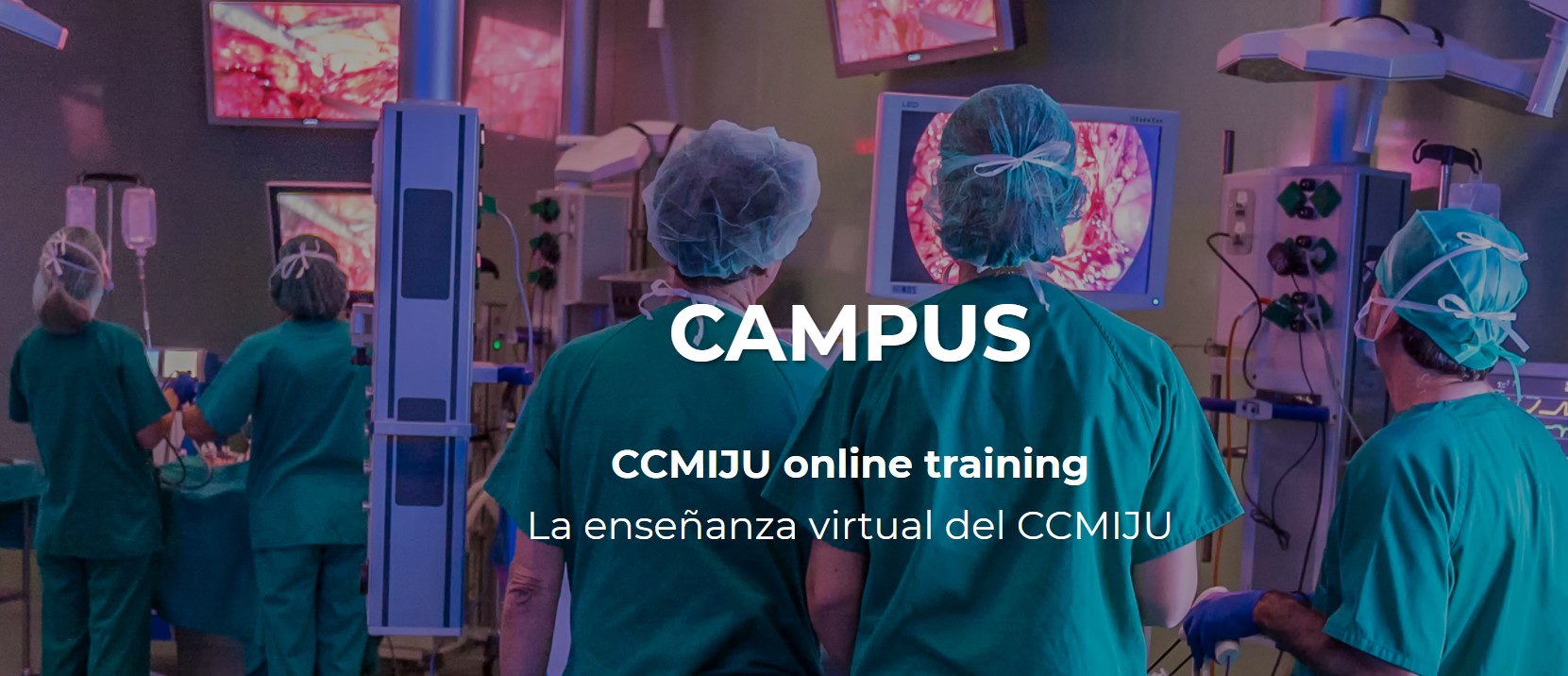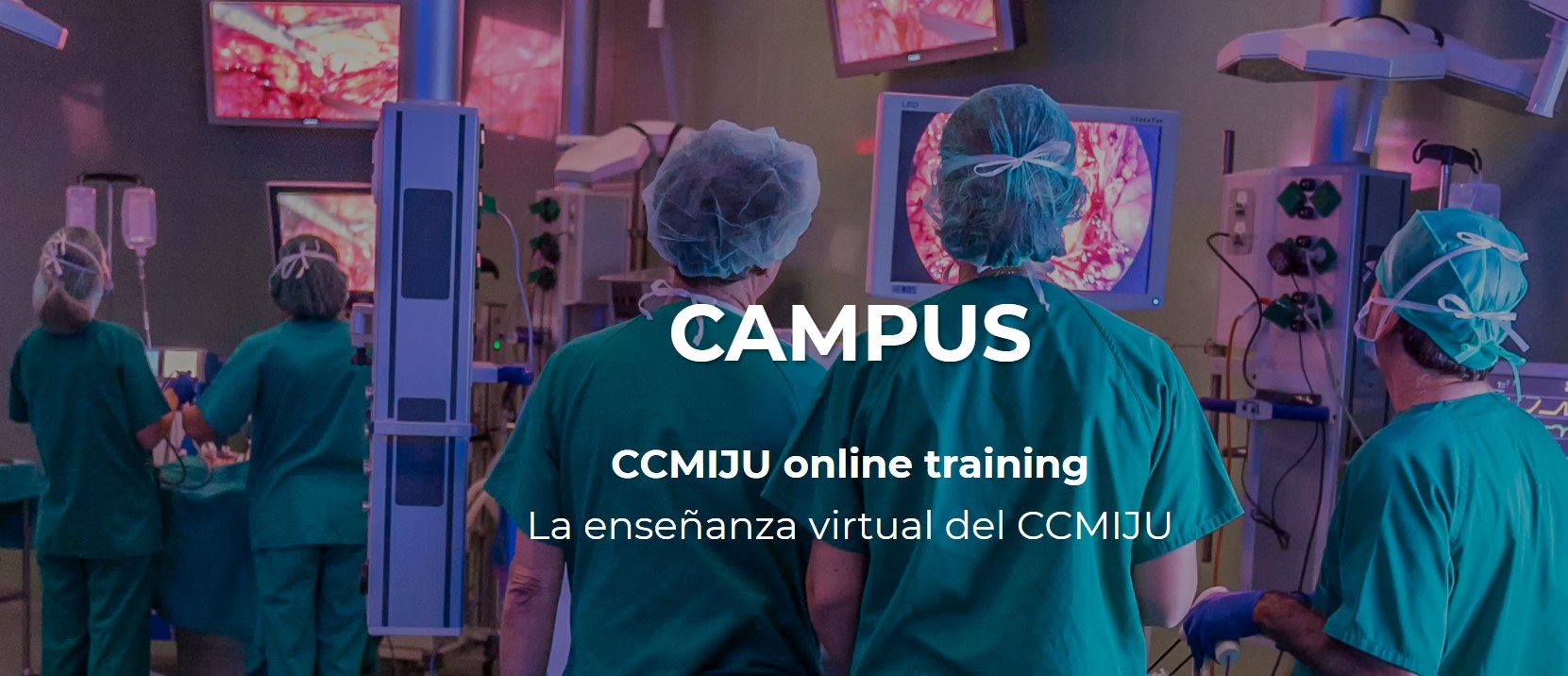 The Jesús Usón Minimally Invasive Surgery Center, CCMIJU, partner of NANBIOSIS, offer high quality training based on itslearning philosophy perfectly adapted to new teaching methodologies and to a more dynamic and interconnected world.
The CCMIJU Campus responds to the new modalities of online training and education. Based on their interests and objectives, students choose the course to suit their level and learning pace, being able to interact with expert tutors through social networks. Emerging as a complement to face-to-face activity, the CCMIJU Campus offers high quality training adapted to new methodologies, and to a more dynamic and intercommunicated world.
The only training modality provides a self-paced learning for those who need to start completing the targets at any time and can arrange their schedule to satisfy individual needs. All lectures, videos and needed materials are provided via this online platform.
The face-to-face courses offer a pyramid training system with two training modalities: Set courses (Scheduled activities monitored by trainers of different specialties) and Under-request courses (Training courses on minimally invasive surgery techniques, addressed to medicine professionals to improve their skills in the use of new techniques, devices and equipment)
Further information: https://www.campusccmiju.com/