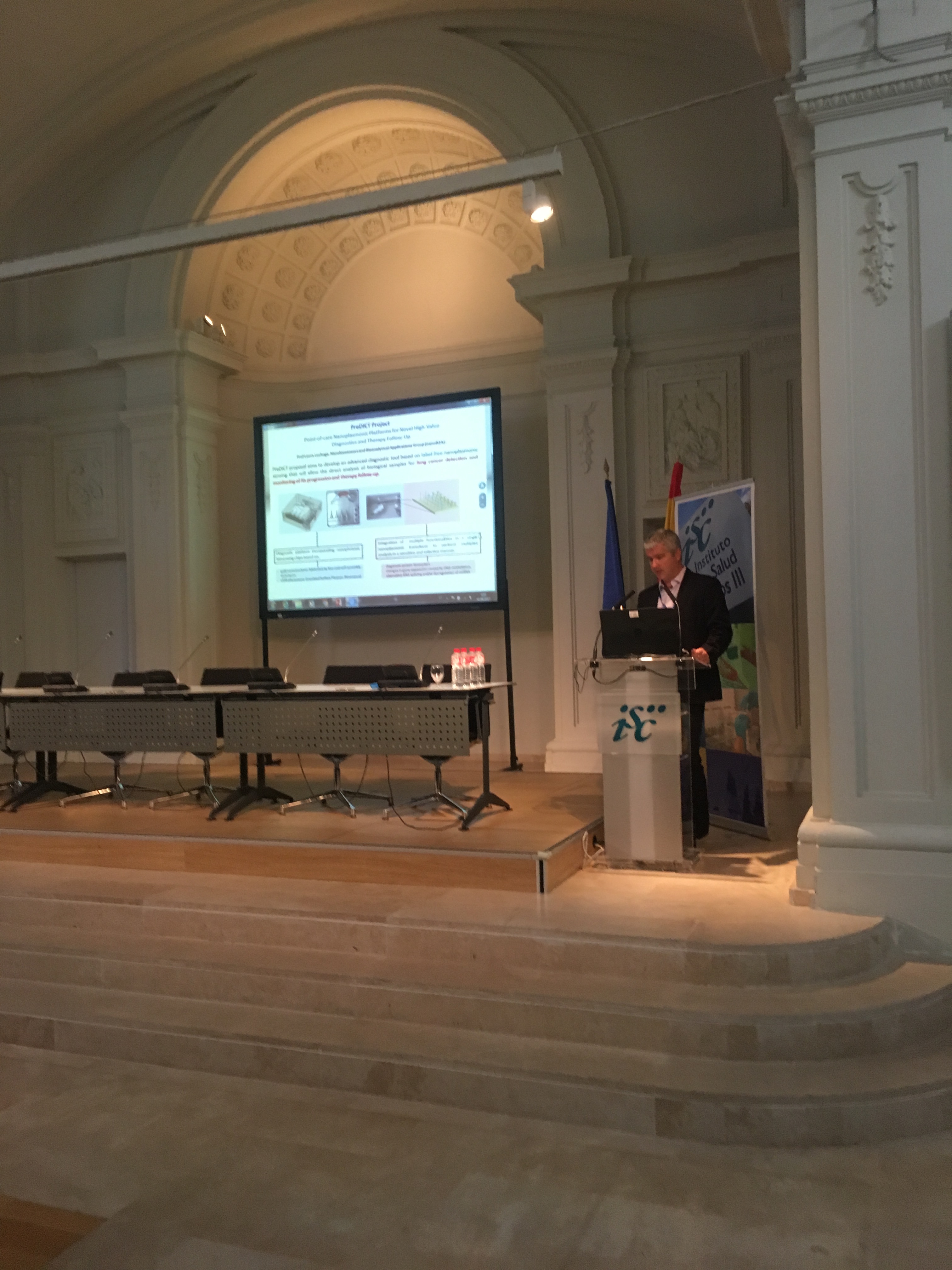 Last week, Jesús Izco, coordinator of NANBIOSIS, presented to CIBER groups the capabilities of NANBIOSIS and the opportunities for collaboration with the ICTS. From these meetings emerged diverse expressions of interest on the part of the attending researchers.
On June 30, Jesús Izco was invited to present NANBIOSIS in the Annual Scientific Conference of CIBERES. He explained several investigations that are currently being developed in NANBIOSIS and can be applied in the diagnosis and therapy of respiratory diseases, such as the development of physical devices and tests that allow the detection of biomarkers, new protein carriers in the format of nanoparticles capable of recognizing cell receptors and being endocytosed in order to deliver drugs or toxins in target tissues, or non-viral vectors based on niosomes for pulmonary gene therapy (eg cystic fibrosis) by inhalation.
Also, on June 28, Dr. Izco participated in a meeting at the Carlos III Health Institute (Madrid) with the working group on lung cancer of CIBERONC about respiratory tract tumors. Jesús Izco presented both examples of the projects currently under development in the NANBIOSIS units with application to the detection and monitoring of lung cancer, such as PreDICT, and examples of results already published in this scientific area.