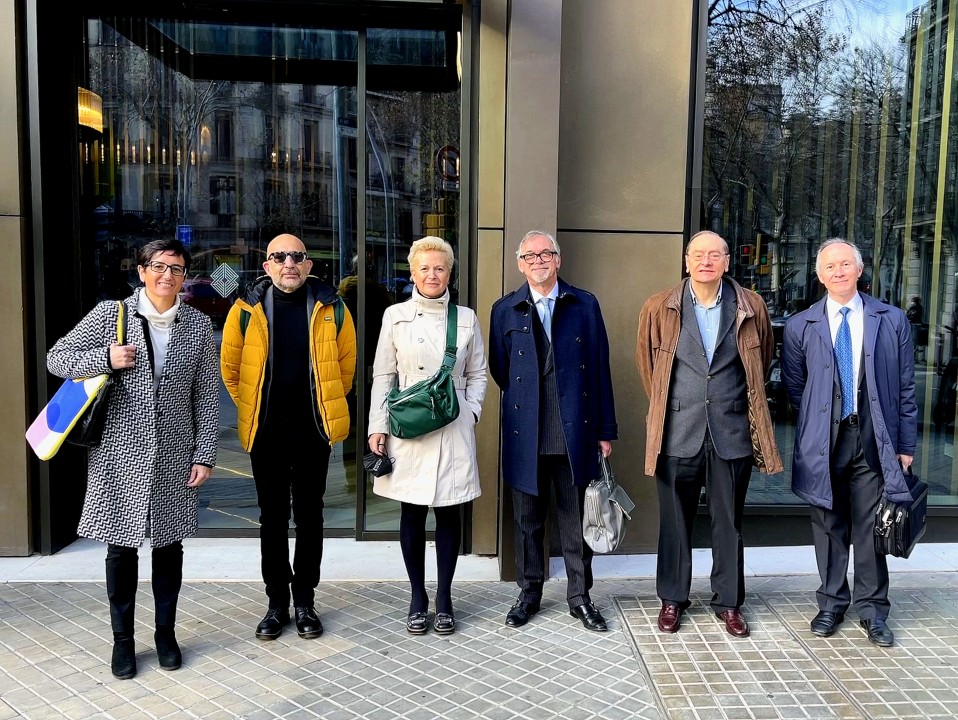 Barcelona, Spain – Milan, Italy, February 3rd, 2022 – Nanoligent SL, a biotech company specialized in the development of nanotechnology-based cancer treatments, today announces the completion of the first closing of a Seed financing round of €1M. The round has been led by members of Italian Angels for Growth, the largest network of business angels in Italy, through the investment vehicle Nanolinvest, and AVANTECA Partners, a Swiss privately held asset management firm, both specialized in supporting innovative early-stage life-science companies primarily in Europe. An equity campaign, is still ongoing on Doorway, an online investment platform, thus promising to provide additional funding for the company.
NANOLIGENT, is spin off from the Universidad Autónoma de Barcelona and Research Institute of the Hospital de Sant Pau – IIB Sant Pau that was created by the Directors of NANBIOSIS Units U18. Nanotoxicology Unit, Ramón Mangues and U1. Protein Production Platform (PPP), Antoni Villaverde, together with Esther Vázquez and Manuel Rodriguez
Nanoligent, is focused on the development of new drugs for the treatment of more than 20 different metastatic cancer types. The lead molecule is based on the targeted elimination of cancer cells overexpressing the CXCR4 receptor, a recognized biomarker for poor prognosis and therapy resistance. Nanoligent is developing a new proprietary nano-technological platform, with the potential to overcome current limitations of Antibody-Drug-Conjugates. The CXCR4 is overexpressed in a significant number of patients of more than 20 different tumors.
The financing will allow Nanoligent to complete the pre-clinical development in a variety of tumor types and to move its lead candidate into pre-IND stage.
The investor syndicate will join the Nanoligent's Board which will consist of: Michele Marzola (IAG), Michael Milos (Avanteca Partners), Manuel Rodríguez (Chairman) and Montserrat Cano (CEO).
"We started the evaluation of a possible investment in Nanoligent one year ago and since then we have received enthusiastic responses from Key Opinion Leaders and Industry Experts. It has been a real pleasure working with the team at Nanoligent; we are impressed by their scientific depth and professional responses. We are continuing our fundraise for this deal together with Doorway, a fintech investing platform", said Michele Marzola who together with Alessandro Toniolo are co-champions from IAG in this investment.
"We are fascinated by the technological capabilities of the platform and the professionalism of the team. The whole process was an intense, productive and very professional exchange. We are looking forward to partner with the management of Nanoligent to develop this highly innovative platform, which has the potential to transform cancer therapy" said Michael Milos from AVANTECA Partners.
"It is our great pleasure to welcome Michele Marzola and Michael Milos, whose expertise and experience will be a valuable addition to the company to accomplish its ambitious development plans over the next 18 months" said Montserrat Cano, CEO of Nanoligent.
Doorway, at its turn, is very happy to continue fundraising with its qualified community for such an innovative technology that can achieve a significant impact in the treatment of many cancers, being Nanoligent a perfect example of Doorway's vision of "business with an impact".
About Nanoligent
Nanoligent was founded in 2017 by co-founder and Chairman Manuel Rodriguez Mariscal, as a spin-off coming from more than 10 years of fruitful collaboration between the Nanobiotechnology group at the Institute of Biotechnology and Biomedicine, Universitat Autònoma de Barcelona, co-lead by full professor Antonio Villaverde and Principal Investigator Esther Vázquez, and the Oncogenesis and Antitumor Drug Group at the Biomedical Research Institut Sant Pau of the Hospital de la Santa Creu i Sant Pau, headed by full professor Ramon Mangues, the three of them also co-founders of the company. Montserrat Cano joined the company in 2020, with more than 15 years of experience in pharma and biotech companies. The aim of the company is to develop a pioneering technological platform based on protein-drug nanoconjugates to target metastasis across several tumor types.
About Italian Angels for Growth
IAG, founded in 2007, is a leader in the Italian seed venture capital: more than 270 protagonists of the entrepreneurial, financial and industrial world that invest time, skills and capital for the growth of innovative startups. Italian Angels for Growth, in more than ten years of activity, has analyzed more than 6,500 startups and its members have made over 100 investments, for a total of over 300 million euros invested by IAG members and co-investors. IAG business angels support innovative projects financially by investing their own capital, but at the same time, thanks to the mix of skills of the members, support the founders of the startups in the definition of the business model in all its aspects.
About AVANTECA Partners
AVANTECA Partners is a Swiss-based, privately held asset management company that invests in early-stage life science companies.
Related News
"A new pathway for the prevention of metastasis in colorectal cancer in humans is open: a nanomedicine that selectively eliminates metastatic stem cells"
"Nanoligent obtains the first prize in the Tech Transfer Competition in the ONCO Emergence forum"
"Nanoligent, the spin off created by the Directors of Units 1 and 18 of NANBIOSIS, awarded for the best company in Health Sciences given by the law firm RCD"