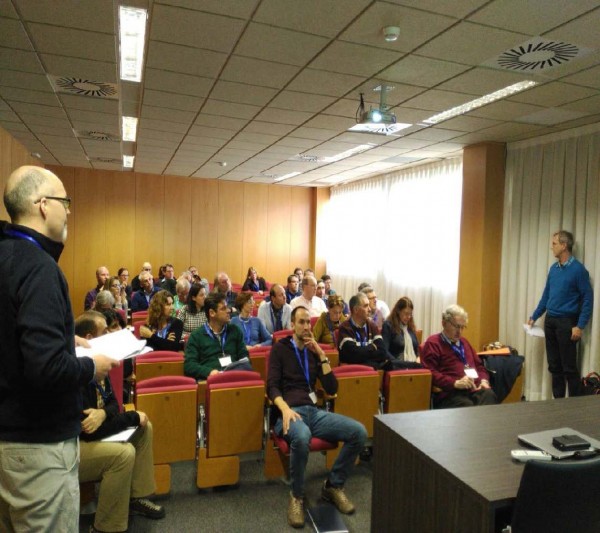 Recently, the COST Action CA15126 "Between Atom and Cell: Integrating Molecular Biophysics Approaches for Biology and Healthcare (MOBIEU)" has been approved. In this action, the Nanomol Group, coordinator of Unit6 of NANBIOSIS, represented by Imma Ratera has been directly involved being part of the Management Committee.
Molecular-scale biophysics is a dynamic and ever-expanding interdisciplinary field that aims to study biological macromolecules and assemblies as a whole, at an intermediate level between atomic-resolution structural descriptions and cellular-level observations ("Between Atom and Cell"), with significant applications in biomedicine and drug discovery. The MOBIEU Action aims to seed a large-scale pan-European interdisciplinary synergistic clustering, allowing to ally and synergize the power of spectroscopic, hydrodynamic, real-time microfluidic, thermodynamic and single-molecule approaches.
This novel open network will create an optimal environment for the development of innovative integrative biophysical approaches, at the level of data acquisition, analysis and modelling, as well as for the design of unprecedented and ambitious combinations of methodologies, to decipher more efficiently crucial biological phenomena and to overcome significant biomedical challenges.