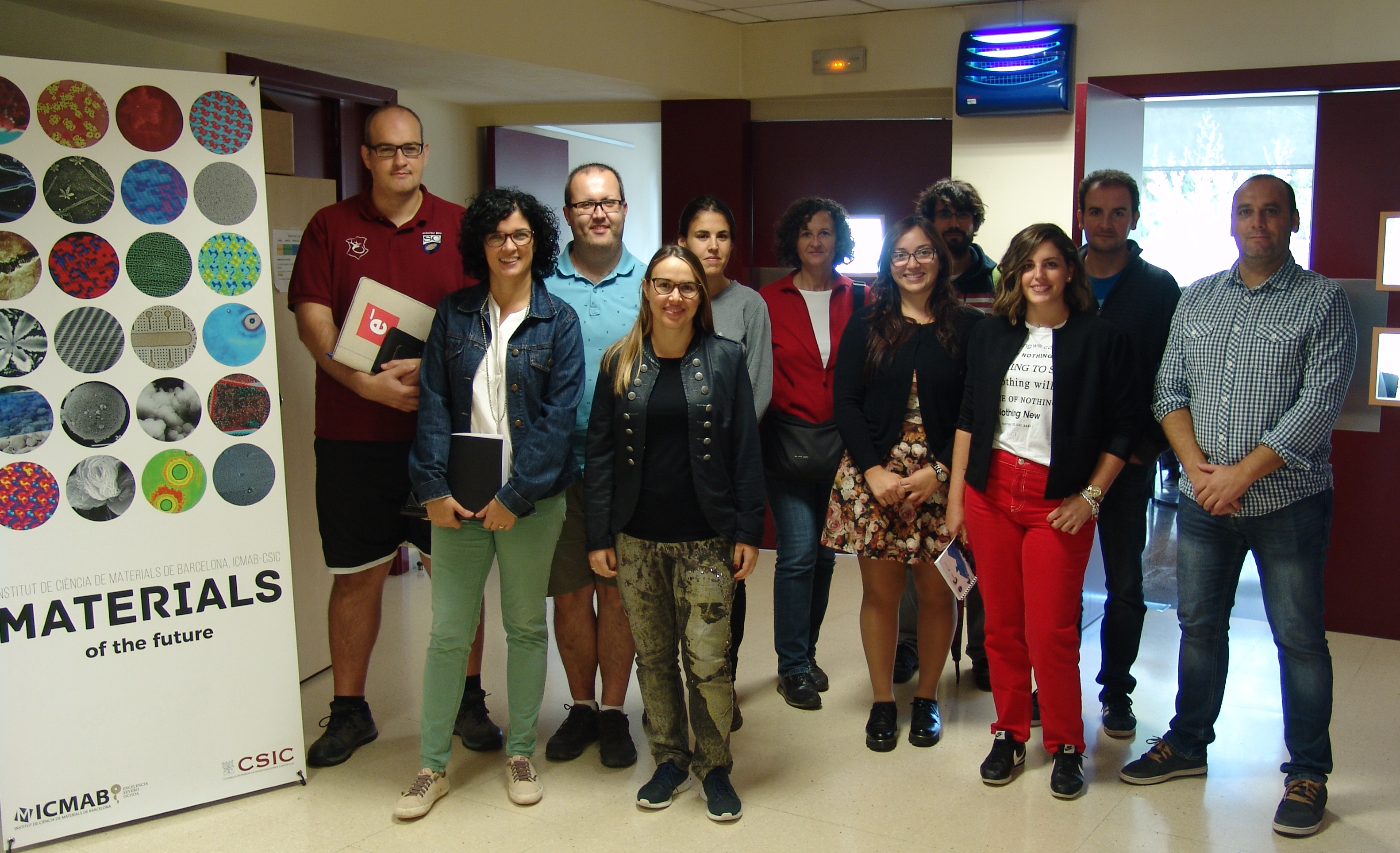 The Unit 6 of NANBIOSIS, Biomaterial Processing and Nanostructuring Unit, has organized during the days 8 to 11 of October in the ICMAB-CSIC a course of characterization of Nanoparticles showing some of their techniques to the CSIC researchers.
Amable Bernabé, the technician of unit 6 of NANBIOSIS has shown the theory and practice of some methods to characterize nanoparticles and how to handle the necessary equipment.
Specifically, these techniques were:
Dynamic Light Scattering (DLS) with Zetasizer Nano ZS (Malvern Instruments)

Size distribution
Z Potential

Nanoparticle Tracking Analysis (NTA) with Nanosight NS300 (Malvern Instruments)

Size distribution
Particle concentration
Fluorescence

Light Scattering (LS) with Mastersizer 2000 (Malvern Instruments)
being these techniques developed through the equipment of unit 6 of NANBIOSIS among which are:
These techniques are part of the physical-chemical characterization of the cascade characterization service offered by NANBIOSIS and its diffusion will facilitate the access to the NANBIOIS ISCT increasing demand of NANBIOSIS unit 6.