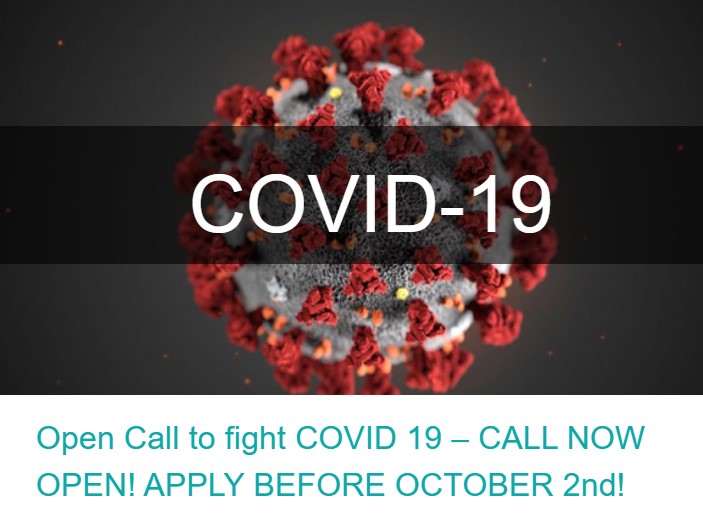 JOINT OITBS OPEN CALL TO FIGHT COVID 19
SAFE-N-MEDTECH OITB project in which CIBER-BBN is a partner througth its ICTS NANBIOSIS, gathers expertise from 28 partners around the World focused in enabling the safe translation of nano-enabled medical technologies from Proof of Concept to markets and clinical practice. The sudden COVID-19 outbreak has meant an unforeseen challenge that requires rapid answers from the Science, Technology and Innovation Community. These is a framework where SafeNMT could deploy all its potential: first, because nanotechnology is a Key Enabling Technology that can contribute to innovative approaches to fight COVID 19 and/or other viral pandemics. Second, because the integration of capabilities in SafeNMT should be a key driver to integrate, accelerate and translate nanotechnology innovations from TRLs 4-5 to TRLs 6-7.
In this context, and in the frame of the Joint OITBs Open Call to fight COVID 19, we aim in opening our services, at no cost, for selected proposals which accomplish the following conditions:
Innovations for prevention, diagnostic and/or therapy for COVID 19 based on the use of nanotechnology applied to Medical Devices and In Vitro Diagnostic
The expressions of interest should present a solid S&T background and a sufficient technological maturity (starting TRLs 4-5)
A clear development pathway, with an initial identification of product needs is encouraged
What we offer (non-exhaustive list, to be agreed with the selected expressions of interest – Consult the services in our catalogue):
First evaluation of the project/product based on Health Technology Assessment (HTA) and Healthcare system needs provided by our pool of experts
Technology scanning to identify redundancies/synergies
Nanomaterial characterization
In vitro preclinical research
Access to clinical samples and Biobanks
Assistance in prototyping and qualification of manufacturing facilities
Regulatory advice and support in the adapted European regulation for COVID 19 medical technologies
Links to clinical networks
Business development coaching, links with business angels, investors, capital risk, etc.
Typically, the project will cover costs related to activities mentioned above, according to the budget limits available. If outstanding expenses beyond the available budget are needed, these will need to be covered by the user. The project won't be able to cover formal regulatory costs, production costs, clinical development costs or any external costs that might be needed for the testing and production of the nano-enabled Medical Technology/ies.
Please note that all information provided will be treated confidential and is stored only for the purpose of this call.
Submission deadline: October 2nd, 2020, 5:00 p.m. CET.
Applicants will be informed about the outcome of their application in mid October. Activities are envisaged to start beginning of November.
APPLY HERE!