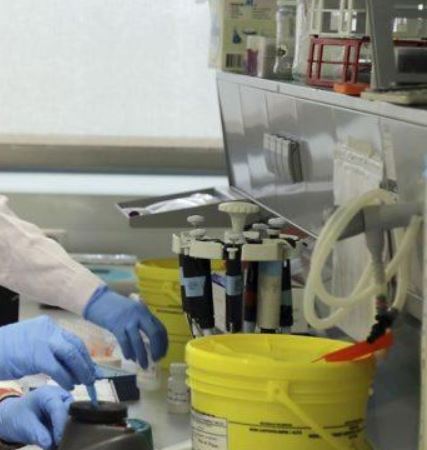 The creation of a nanodrug capable of blocking the spread of the disease, which is known as metastasis, has been highlighted by Guia Medica, as a heavy blow struck against to colon cancer, the malignant tumor with the highest incidence in our country, a process that affects 40% of the million cases of this type of cancer that are diagnosed every year in the world, and that represents the main cause of death.
The research, jointly carried out by scientists from the IIB Sant Pau, Sant Pau Hospital, the UAB, CSIC and CIBER-BBN, led by Esther Vázquez and Antonio Villaverde, Strategy Director of NANBIOSIS U1. Protein Production Platform (PPP) in the IBB-UAB and Ramon Mangues, Scientific Director of NANBIOSIS U18. Nanotoxicology Unit in the Sant Pau Hospital, were published in the scientific journal EMBO Molecular Medicine ando pen a new way to prevent metastasis in colorectal cancer in humans, using a nanomedicine that selectively eliminates metastatic stem cells.
NANBIOSIS Unit 18 of Nanotoxicology has been involved in the study of the biodistribution and the antimetastatic effect and on normal organs of the nanoconjugate administered and the unit and Unit 1 PPP, has contributed to the production of the protein part of the nanoconjugate.
The new drug works like a drone that identifies a receptor (CXCR4) in metastatic stem cells. Once localized, it administers the drug and destroys it, blocking the metastasis, according to research sources. By acting only on metastatic tumor cells, the new nanodrug avoids the general toxicity associated with the usual treatments against cancer and preserves healthy cells. Although up to now it has been successfully tested in animals suffering from colorectal cancer, the researchers who have carried out the trial believe that it could be used in 20 types of additional tumors, which also express CXCR4, as in prostate, breast, ovarian and other tumors.