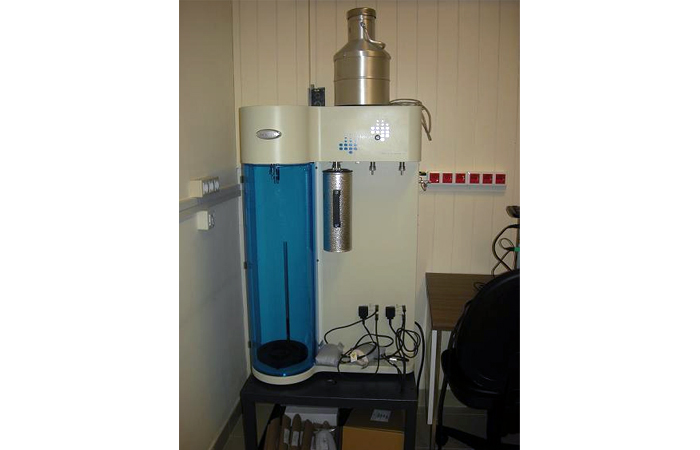 U12-E16. Autosorb IQ (Quantachrome Instruments)

Description:
The Quantachrome Autosorb iQ-AG equipment determines gas adsorption/desorption curves, for the calculation of specific surface area and pore size analysis. This equipment allows the simultaneous degassing of two samples and the physisorption analysis of a third sample, at relative pressures above P/P0 > 1×10-3. The gas sorption analyzer is equipped with a cryogenic dewar for measurements until 90 hours.

Applications:
Characterization of the porosity and surface area of nanoparticles, macroporous, macro/mesoporous and mesoporous materials like aluminas, silicas and other materials including M41S materials (eg. MCM-41), PMOs, KITs and many SBAs.

.