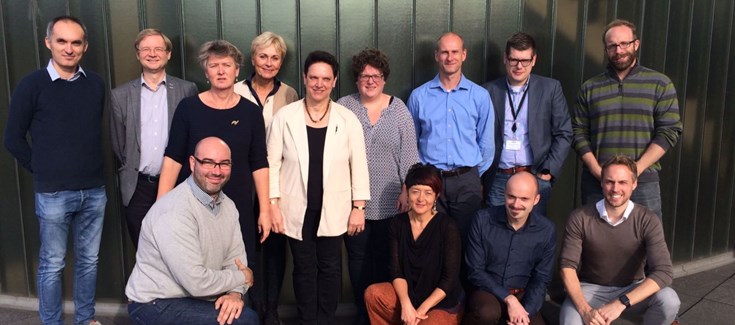 The research group coordinating NANBIOSIS Unit 13 is the Spanish group of the European project ORCHID (Organ-On-Chip In Development). The scientists  of Engineering Research Institute (I3A) and CIBER-BBN, Luis Fernández and Iñaki Ochoa, will work on this project whose objective is to accelerate the social and economic impact of the technology known as Organ-on-Chip. This technology based on the use of microfluidic platforms is already facilitating the discovery of drugs, but it can go a step further with applications in personalized medicine and safety pharmacology and that, in addition, offers alternatives to conventional tests in animals. The mechanical properties and research ability of the microfluidic platforms will be tested in NANBIOSIS  unit U13 Tissue and Scaffold Characterization.
The project that will take place over two years, is led by the Medical Center of the University of Leiden and the Dutch consortium Organ-on-Chip hDMT and participated by entities and research centers from four other countries, Germany, Belgium, France and the Netherlands. The consortium that has the financial support of the European Union with half a million euros, will work to facilitate and accelerate the development of prototypes, validated cellular systems that mimic sick or healthy human tissue and the implementation of this technology by a broad group of potential users in science, health care and industry. This platform will provide an overview and updates so that users can easily track progress, consult developers directly and identify gaps in current knowledge, which limits implementation. It will also address ethical and regulatory issues, particularly with regard to personalized information, the economic and social impact, the training of researchers and the design of a R & D "roadmap".
Likewise, the construction of an infrastructure is planned so that scientists, policy makers, financiers and end users can join the decision-making processes that will guide future European developments in Organ-on-Chip applications. Among its actions is the establishment of a digital platform that allows the exchange of knowledge between researchers and representatives of private corporations, including insurance companies, pharmaceutical and biotechnology companies, the food industry, health foundations and patient organizations.