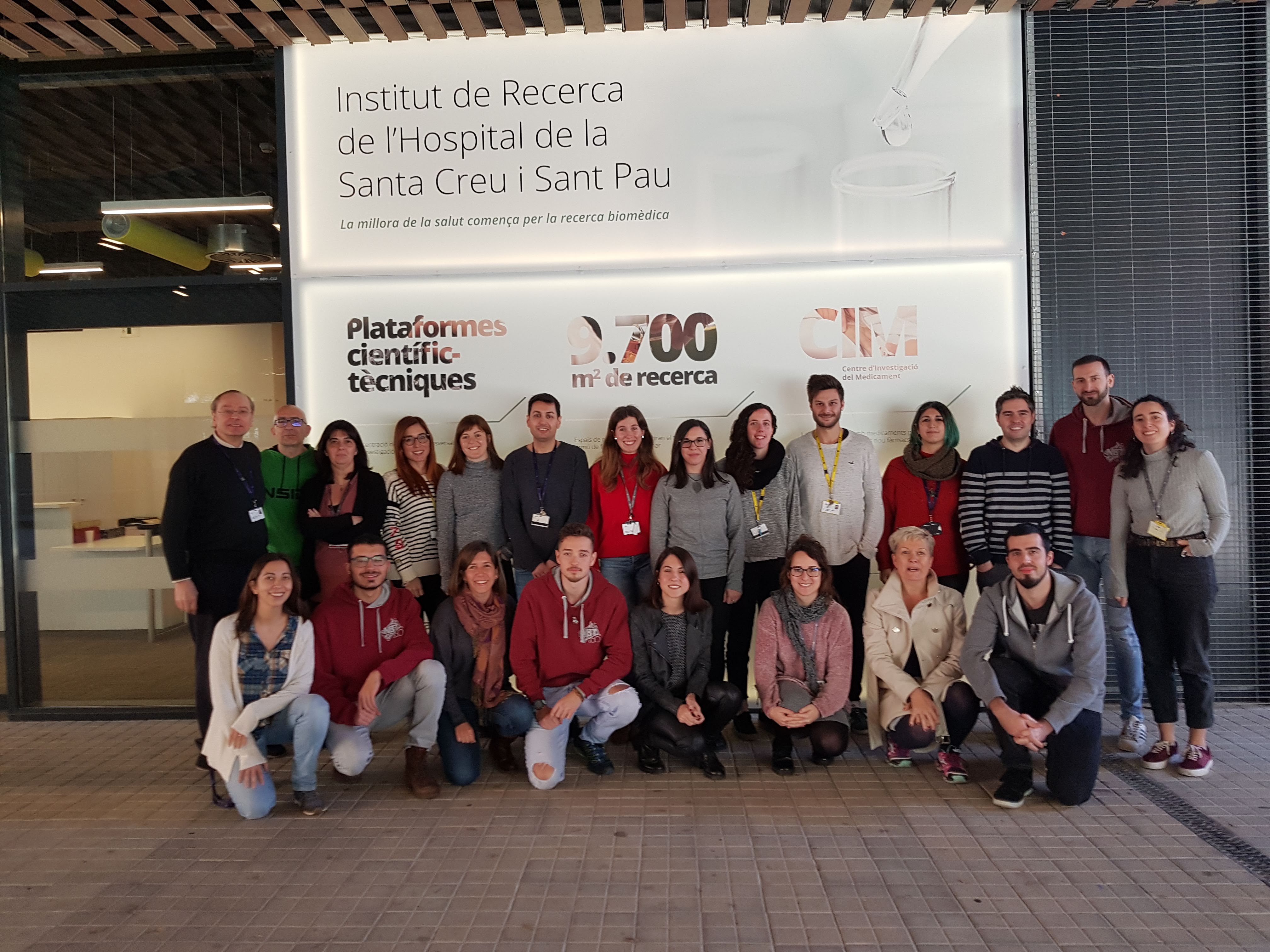 Researchers of NANBIOSIS Unit 1 and NANBIOSIS Unit 18, led by Prof Antoni Villaverde have published the article at the prestigious scintific magazine titled Collaborative membrane activity and receptor-dependent tumor cell targeting for precise nanoparticle delivery in CXCR4+ colorectal cancer
The researchers have shown that the combination of cell-penetrating and tumor cell-targeting peptides dramatically enhances precise tumor accumulation of protein-only nanoparticles intended for selective drug delivery, in mouse models of human colorectal cancer. This fact is a step forward for the rational design of multifunctional protein nanomaterials for improved cancer therapies.
Protein production has been partially performed by the ICTS NANBIOSIS U1, Protein Production Platform and the nanoparticle size analysis by the U6 of NANBIOSIS Biomaterial Processing and Nanostructuring Unit. Biodistribution studies were performed by the U18 of the ICTS NANBIOSIS, Nanotoxicology Unit.
Rita Sala, LauraSánchez-García, Naroa Serna, María Virtudes Céspedes, Isolda Casanova, Mònica Roldán, Alejandro Sánchez Chardig, Ugutz Unzueta, Esther Vázquez, Ramón Mangues, Antonio Villaverde. Collaborative membrane activity and receptor-dependent tumor cell targeting for precise nanoparticle delivery in CXCR4+ colorectal cancer. Acta Biomaterialia, 99, Pages 426-432. 2019,