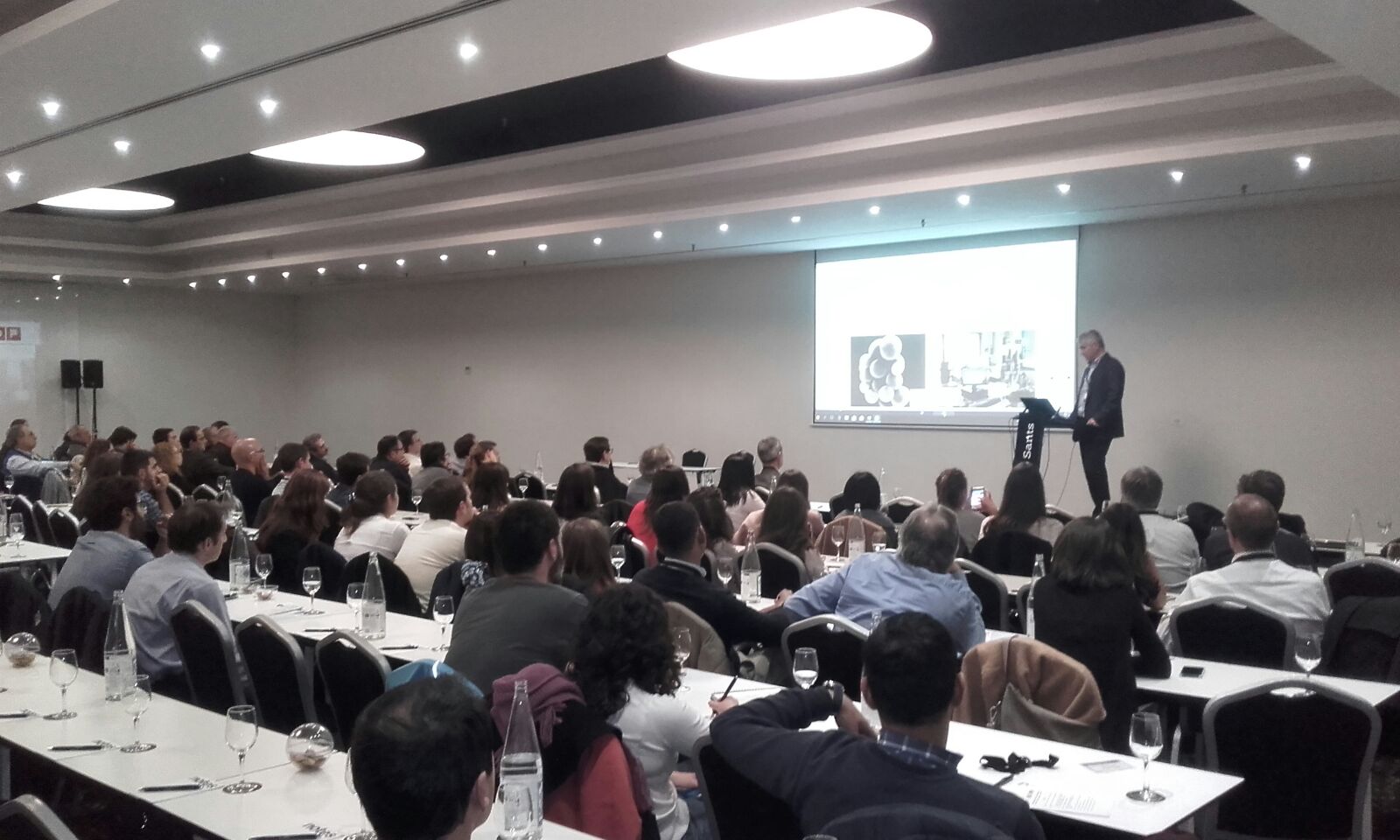 Jesús Izco, Coordinator of NANBIOSIS, has presented NANBIOSIS-ICTS at the XI annual Conference of  CIBEREHD, which takes place from 27 to 28 November 2017 at the Hotel Barceló Sants in Barcelona.
Jesús Izco has explained the opportunities offered by the ICTS NANBIOSIS as a Platform for Research and Biomedical Innovation, giving examples of private-public collaboration in competitive calls  in which NANBIOSIS has participated and explaining the design of the new Nanomedicine Cascade Characterization Service, in which NANBIOSIS is working on.
CIBEREHD (Center for biomedical research in liver and digestive diseases) is
The CIBER's thematic area of Liver and Digestive Diseases (CIBEREHD) has the purpose of promoting and protecting health by furthering research. This work, whose scope includes both basic research and clinical and translational aspects, is based on the field of Liver and Digestive Diseases with the aim of innovating in the prevention of these diseases and promoting scientific and healthcare progress. At present the CIBEREHD is working on four corporate programmes:
P1. Mechanisms of liver damage/evolution into advanced cirrhosis and transplant.
P2. Gastrointestinal physiopathology: inflammatory illness and motility disorders.
P3. Epidemiology, prevention and treatment of viral hepatitis infection.
P4. Liver and Digestive Oncology