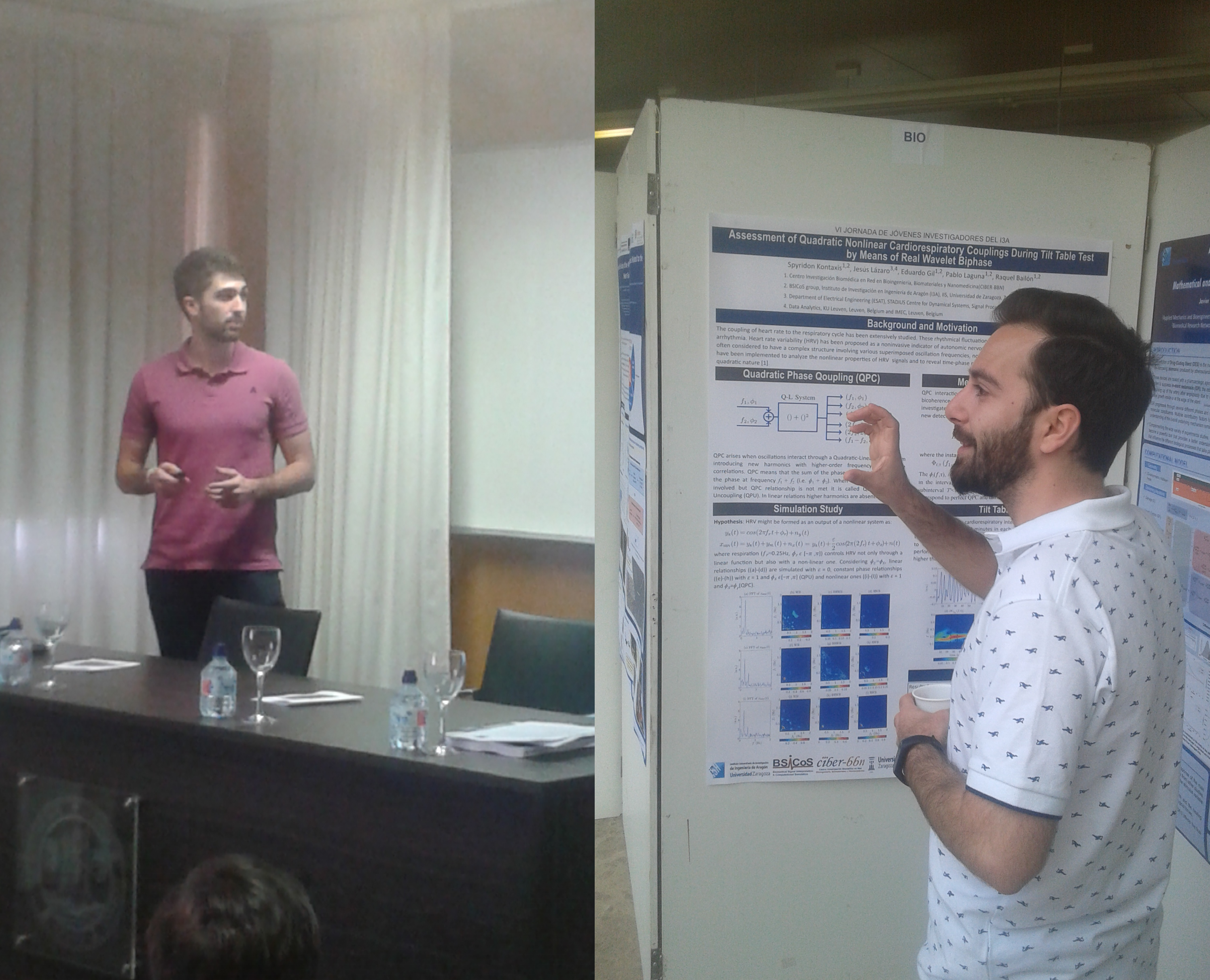 On June 2, the VI Conference of Young Researchers organized by the I3A at the University of Zaragoza was held, aimed at doctoral students who have as director or co-director an I3A member.
The inaugural lecture was given by José Antonio Sanz Herrera (Professor Contractor Doctor at the University of Seville and who held his doctorate at I3A) who has talked about Multidisciplinary Research as the basis of the young professor in engineering.
After the inaugural conference a first block was opened with four oral presentations, giving way to the poster session and coffee. A second and final block with four oral presentations will be held next.
One of the presentations has been made by the research group that coordinates Unit 13 of NANBIOSIS with the title "3D simulation of intraestromal ring implants for the stabilization of keratoconus". Another of the presentations "Heart Rate Variability Analysis in Risk of Asthma Stratification" was in charge of the Coordinating Group of Unit 27 of NANBIOSIS.