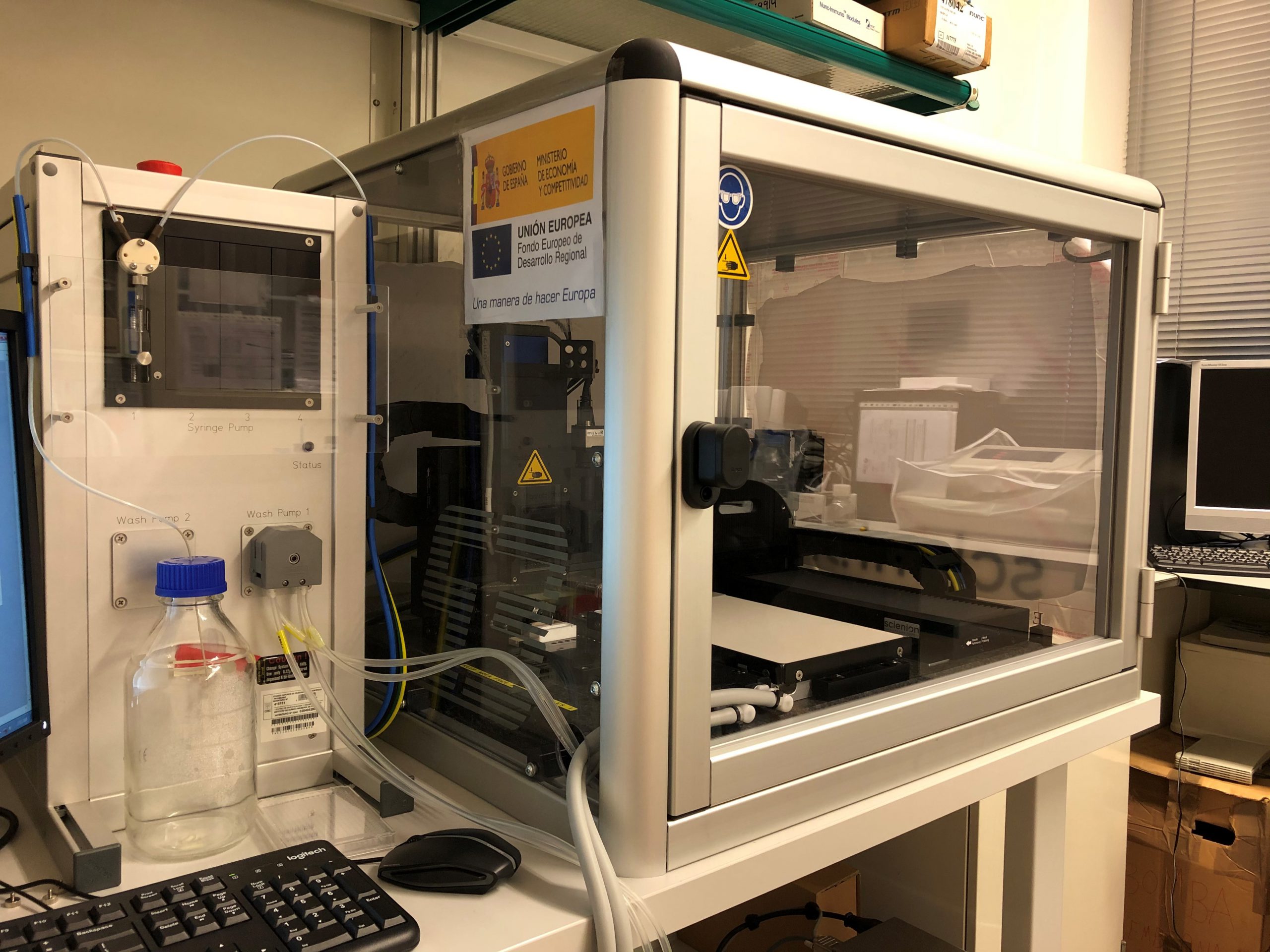 The U2 of NANBIOSIS, Custom Antibody Service (CAbS) has expanded its capabilities with two new equipment items an Automated microdispensing system for microarray technology and a Nitrogen Tank Cryomemo.
The Automated microdispensing system for microarray technology is a sciFLEXARRAYER S3 is an automated piezo driven, non-contact dispensing system of ultra-low volumes specifically designed as an economical entry unit for academia and R&D labs. It consists of XYZ-stages with spindle drives, a piezo dispensing unit and precision equipment for liquid handling. The system handles volumes from 50 picoliters up to several microliters. The S3 is suitable for the production DNA, protein, glycan microarrays and biosensor loading, MALDI-MS sample preparation and target loading, accurate dilution series and addition of tiny aliquots, printing chemical libraries, spotting onto disc format (round targets) and customized targets, assay development and screening assays, microarray-based analysis
The Nitrogen Tank Cryomemo(Cryopal): the Cryomemo device is an electronic kit consisting of level and temperature indicators, and acontrol and configuration interface. It is used to control and regulate the nitrogen levels and temperature of cryogenic tanks (GT 40, Asperge, Espace and RCB) using sernsorand solenoid valves that control nitrogen intake andblowdown. It is also used to manage alarms.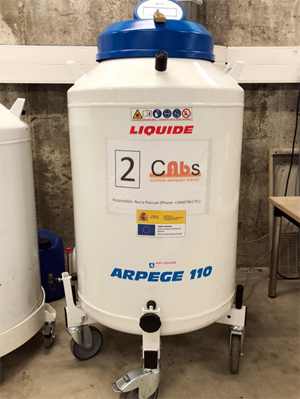 This equipment have been confinanced by the European Regional Development Fund (ERDF) through the Plurirregional Operational Program of Spain (POPE)2014-2020