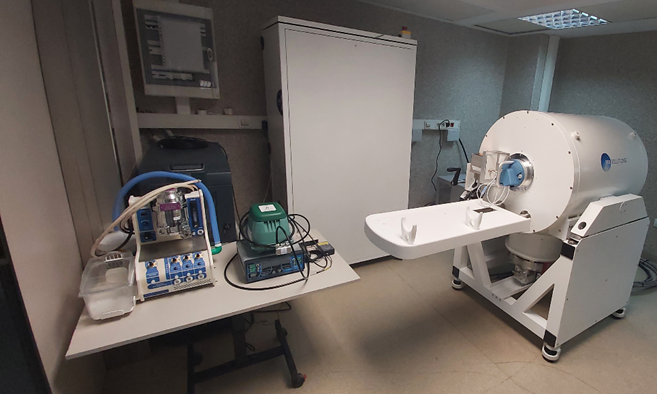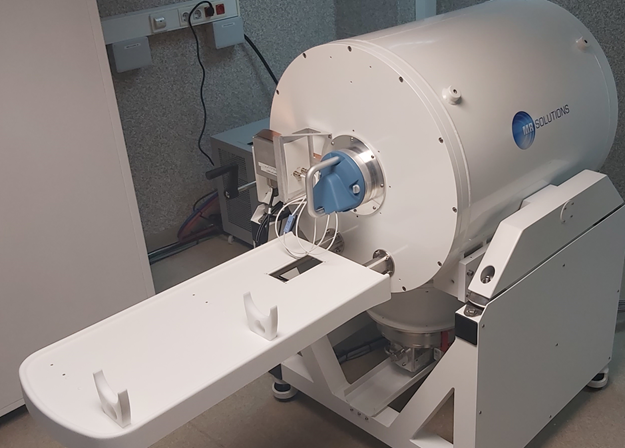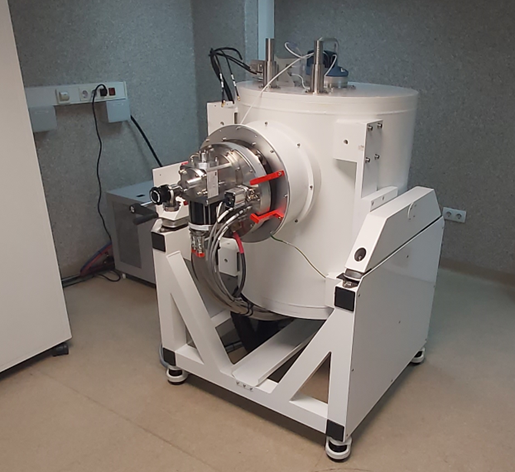 Equipment Features:
Description: 3T preclinical imaging equipment with PET ClipOn attached.
Technical specifications: Imaging equipment with superconducting magnet, capable of varying the angle from 0 to 90º, without cryogenics of 3 Teslas; mouth diameter of 170mm; 600 mT/m gradients with 5% linearity; 30 mm DSV for Homogeneity and 0.05 ppm/hour for stability; 350 Kg of total weight.
Applications:
Acquisition and viewing of in vivo images of mice and rats as well as other beings or materials of similar size.
Qualitative and quantitative studies (relaxation times T1 and T2 and even making maps) at the brain level and other organs.
Cardiological sequences: diffusion, determination of blood volume…
Anatomical and functional studies of different organs (for example: renal, abdominal, liver…).
Bone-level imaging, distinguish between bone material from soft tissue.
Fat suppression techniques.
Oncological studies to detect and locate tumors and volume calculation.
Carry out studies on fruits and vegetables (grapes, kiwi, tomato, seeds…).
Perform studies with/without contrast (Gadolinium) and see the differences between the 2 images.
Thanks to the possibility of rotating the equipment in a vertical position, images of plants can be obtained (because by their nature, they have to be in a vertical orientation, such as a stem).
Ex-vivo studies can also be carried out vertically and in this way we maintain the integrity of the organ (eg heart).