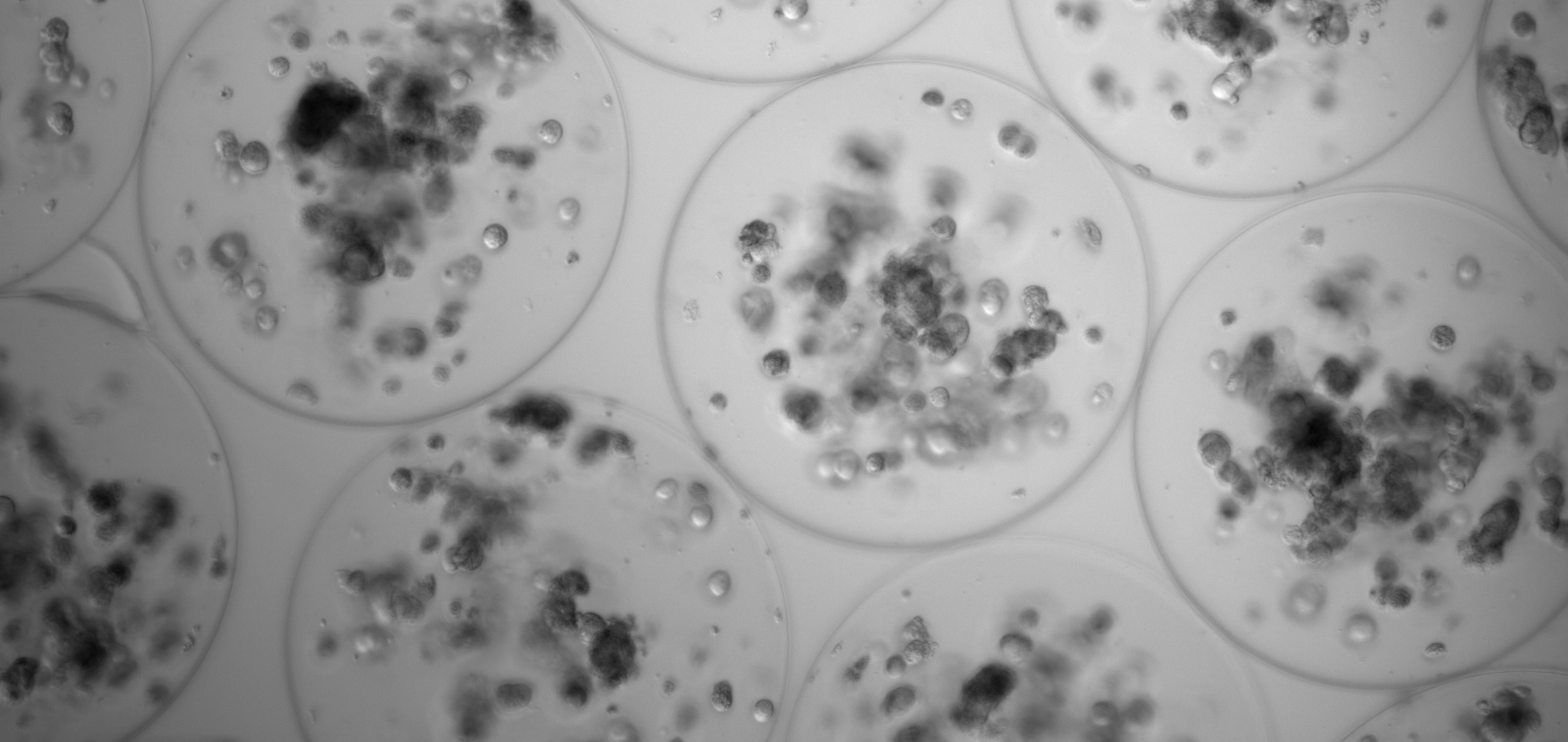 In the picture: microencapsulated cardiospheres 10X Captured Brightfield with DM_RGB_Brightfield with DM
The European project POSITION-II has been selected for publication in the 'Results in Brief' section of the Community Research and Development Information Service (CORDIS) website. CORDIS is the European Commission's primary source of results from the projects funded by the EU's framework programmes for research and innovation (FP1 to Horizon 2020).
The resulting short article has now been published on the CORDIS website in six languages.
The European project POSITION II "A pilot line for the next generation of smart catheters and implants" is an alliance of European leaders, united to improve technology and offer cheaper, easier to use, more efficient and technologically advanced catheters by incorporating sensors and real-time positioning and monitoring systems. This new generation of catheters will improve the treatment of multiple pathologies, through new therapeutic tools such as cell therapy and tissue engineering implemented in the project by the U10 Drug Formulation of the ICTS Nanbiosis, which is integrated in the NanoBioCel group of CIBER-BBN and UPV/EHU.
The following actions have been carried out in NANBIOSIS U10 Drug Formulation during the execution of the project:
– Isolate, expand and characterize cardiosphere-derived cells (CDCs). CDCs were isolated from porcine cardiac tissue, and their release profile of immunomodulatory factors was determined.
– To optimize the encapsulation conditions of CDCs in alginate microcapsules.
– Evaluate whether the physical and chemical properties of the encapsulated CDCs were suitable for the catheter developed in the project.
– Determine that the secretion profile of trophic factors did not change in CDCs after encapsulation.
– Provide the TME Lab group and NANBIOSIS U13 of CIBER-BBN and the University of Zaragoza with the microcapsules and encapsulated CDCs required for their mechanical characterization and to evaluate the behavior of the capsules in the catheter and in the animals at the NANBIOSIS units of Center for Minimally Invasive Surgery in Extremadura (CCMIJU). Other collaborations during the execution of the project were established with the Fraunhofer EMFT group in Germany and with the Spanish company IberHospitex, manufacturer of the catheters.
Other related news: