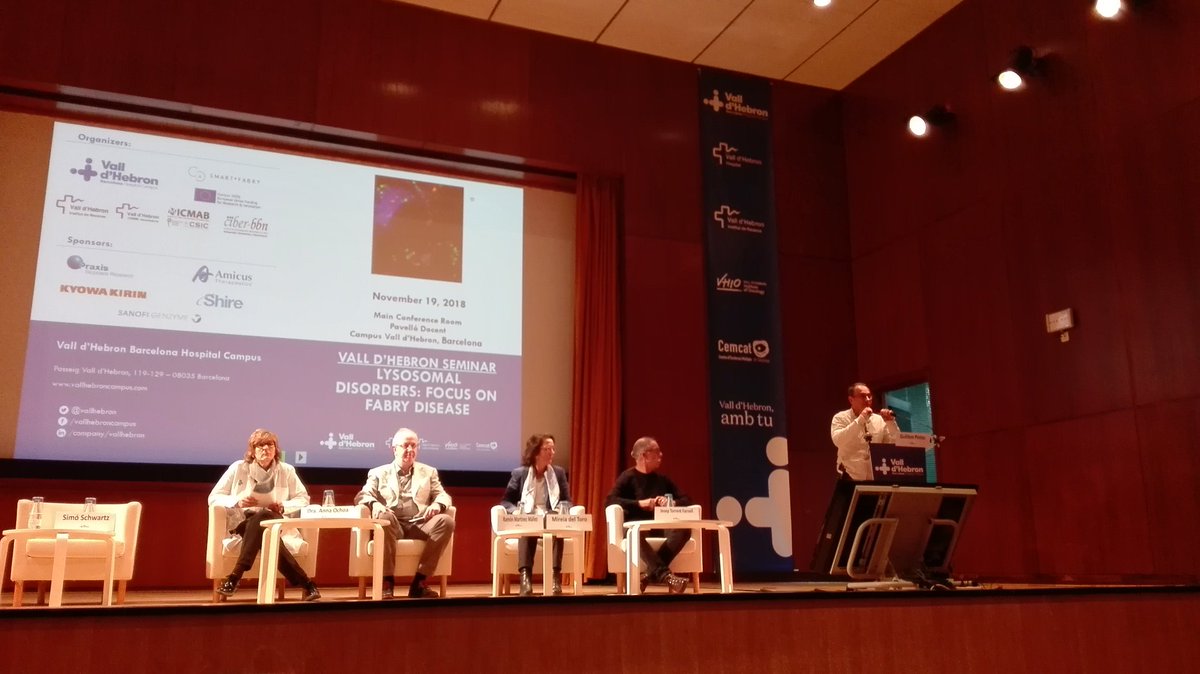 Last November 19, Vall d'Hebron held a seminar  on Lysosomal Rare Disorders: Focus on Fabry Disease as  part of the Rare Diseases Program at the Vall d'Hebron Campus, in collaboration with the European Commission, the Center for Biomedical Research Network on Bioengineering, Biomaterials and Nanomedicine (CIBER-BBN) and the CIBBIM-Nanomedicine at Vall d Hebron Research Institute (VHIR) through the Smart-4-Fabry projec
In the  second plenary session, moderated by Nora Ventosa and Simó Schwartz, Scientific Directors of NANBIOSIS units 6 and 20 and devoted to New therapeutic strategies for lysosomal disorders, the speakers presented their findings regarding biomarkers, genetic variants and treatment protocols. Ibane Abasolo, Scientific Coordinator of NANBIOSIS Unit 20 gave a talk on Nanomedicine in lysosomal disorders. Project Smart4Fabry .
The Smart4Fabry project, coordinated by CIBER-BBN and with the participation of NANBIOSIS units U3 Synthesis of Peptides Unit, U6 Biomaterial Processing and Nanostructuring Unit and U20 Functional Validation & Preclinical Research (FVPR), was described in the course of this specific day on lysosomal diseases and Fabry's disease.