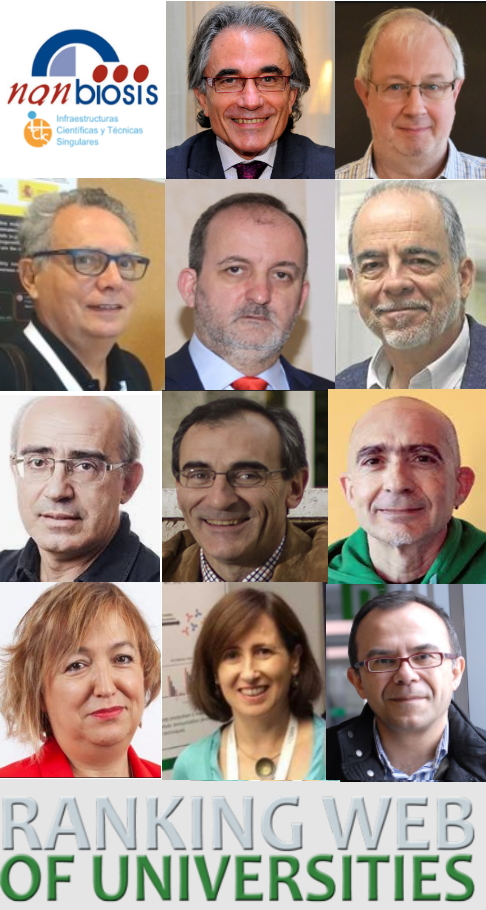 The 15th edition of the Webometrics Ranking of World Universities has been published, ranking researchers in Spain as well as Spaniards doing research abroad. A total of 11 Directors of NANBIOSIS units appear on the most recent list, featured on the top 2000. The list is ordered by the h-index, a metric that calculates research impact based on a correlation of papers published and number of citations, and then by number of citations. The result is a list of whose's publications have had more impact online.
NANBIOSIS researchers featured are Fernando Albericio (#207), scientific director of U3 Synthesis of Peptides Unit, Ramón Martínez Máñez (#342) U26 NMR: Biomedical Applications II, Jaume Veciana (#459) U6 Biomaterial Processing and Nanostructuring Unit, José Luis Pedraz (#906) U10 Drug Formulation unit, Jesús Santamaría (#912) U9 Synthesis of Nanoparticles Unit, Ramón Eritja (#1022) U29 Oligonucleotide Synthesis Platform (OSP), Pablo Laguna (#1153) U27 High Performance Computing, Antoni Villaverde (#1249) U1 Protein Production Platform (PPP), Laura Lechuga (#1511) U4 Biodeposition and Biodetection Unit M.Pilar Marco (#1517), U2 Custom Antibody Service (CAbS), and Josep Samitier (#1836) U7 Nanotechnology Unit.
This list reflects on the impact online publication can have as a tool to share knowledge. 
For further information: here