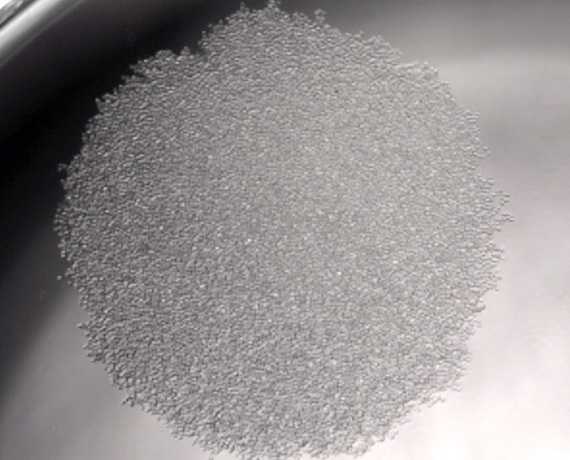 U2. Custom Antibody Service (CAbS)
Scientific Director: Prof. Pilar Marco pilar.marco@cid.csic.es
Scientific Coordinator: Dra. Nuria Pascual npdqob@cid.csic.es
Entities: Institute of Avanced Chemistry of Catalonia (IQAC) & Consejo Superior de Investigaciones Científicas (CSIC)
Address: Jordi Girona, 18-26, 088034, Barcelona, Spain
Phone: +34 934 006 100
Web: IQAC- CSIC
Order request
Description
The facility is located in the Institute of Advanced Chemistry of Catalonia (IQAC-CSIC; Barcelona). It is equipped with a laboratory for the development and production of monoclonal antibodies. The laboratory is fully equipped for obtaining, selecting and storing monoclonal antibody producing hybridomas. In addition, the facility has infrastructure for the production of polyclonal antibodies, as well as laboratories for the synthesis of bioconjugates, haptens, the purification of antibodies and the performance of immunoassays. In addition to the above mentioned equipment, the IQAC-CSIC provides animal husbandry facilities and a unit for the synthesis of organic molecules.

The equipment consists in an inverted phase contrast microscope with a camera, two Class II laminar flow biological safety cabinets, two CO2 incubators, a bioreactor for hybridoma culture, and tangential filtration unit for purification of the antibodies produced in the culture. Among the items of available equipment it should be highlighted a spotter for selection of high antibody producing cell lines and an automated ELISA microplate washer an ELISA reader, two AKTA Prime Liquid chromatography systems for antibody purification, plus standard equipment (centrifuges, fridges, liquid nitrogen containers, autoclave, baths, and vacuum equipment) and all the necessary routine laboratory apparatus.Cabs also has access to a fully equipped chemistry laboratory for the synthesis of haptens and immunoreagents.
Services
FOR THOSE SERVICES IDENTIFIED AS OUTSTANDING, AT LEAST 20% OF THEIR CAPACITY IS OPEN UNDER COMPETITIVE ACCESS. SEE ANNEX 1 OF ACCESS PROTOCOL FOR DETAILS ON % OF OPENNESS FOR EACH SERVICE

U2. Services & Rates
Active projects
| | | Title | Fundin: Organism | Call: Funding source | Role |
| --- | --- | --- | --- | --- | --- |
| SAF2017-90810-REDI | | Strategic Promotion and coordinated management of Nanbiosis: Pronanbiosis II | Agencia Estatal de Investigación (AEI) | Acciones de dinamización «REDES DE EXCELENCIA» -ICTS 2017 | Partner |
| PICCOLO-732111 | | Multimodal highly-sensitive PhotonICs endoscope for improve in vivo COLOn Cancer diagnosis and clinical decision support | European Commission-H2020 | H2020-ICT-2016-1 | Partner |
| 0624_2IQBIONEURO_6_E | | Promotion of an R&I network in biological chemistry for the diagnosis and treatment of neurological diseases | European Union Interreg : European Territorial Co-operation | POCTEP Interreg España-Portugal | Partner |
Other projects
| Ref | Title | Funding Organism | Unit Role |
| --- | --- | --- | --- |
| SAF2015-67476-R | Immunochemical Strategies of Diagnosis and Therapy based on Quorum Sensing (ImmunoQS) | Ministerio de Economía y Competitividad | Participant |
| PIE1400061 | Molecular links between diabetes and neurodegenerative diseases | ISCIII | Oberver |
| 2014SGR1484 | Consolidated Research Group | Generalitat de Catalunya | Participant |
| FP7-614168 | Real time monitoring of SEA contaminants by an autonomous Lab-on-a-Chip biosensor (SEA-on-a-CHIP) | European Commission | Oberver |
| CI16-00031 Caixa Impulse | A new approach for the detection of Pseudomonas aeruginosa | CaixaBank | Participant |
| MSCA-ITN2015-675412 | New Diagnostics for Infectious Diseases | European Commission | Participant |
| TECCTP15-1-0011 | Ajuda acreditació Tecnio del grup Nb4D | ACCIÓ: Generalitat de Catalunya | Others |
Publications
2016
Roncador G., Engel P., Maestre L., Anderson A.P., Cordell J.L., Cragg M.S. et al. The European antibody network's practical guide to finding and validating suitable antibodies for research. mAbs. 2016;8(1):27-36.
Pastells C., Pascual N., Sanchez-Baeza F., Marco M.-P.. Immunochemical Determination of Pyocyanin and 1-Hydroxyphenazine as Potential Biomarkers of Pseudomonas aeruginosa Infections. Analytical Chemistry. 2016;88(3):1631-1638.
Salvador J.-P., Marco M.-P.. Amperometric Biosensor for Continuous Monitoring Irgarol 1051 in Sea Water. Electroanalysis. 2016;28(8):1833-1838.